TYPE X【Dual Wheel】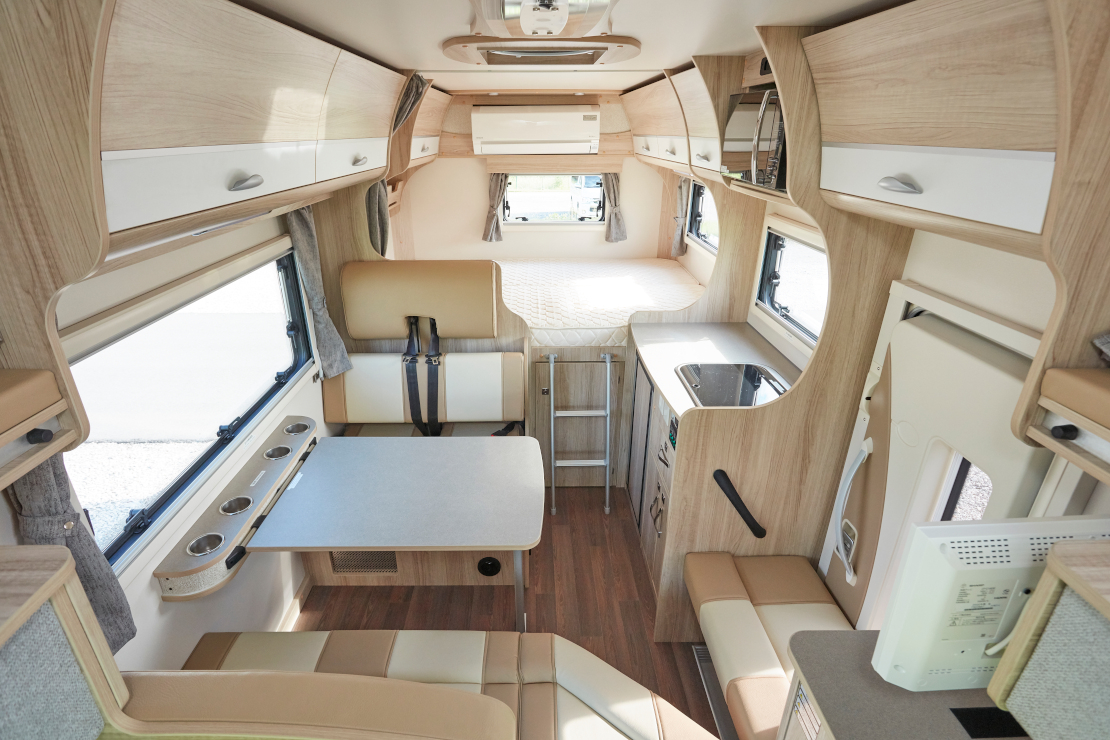 Comment
Type X Dual Wheel is the latest 2022 model vehicle. Dual Rear Wheel enhances safe performances and stability during your drive. And this new model vehicle is equipped with advanced functions which are PCS (Pre-Crash safety), LAD (Lane Departure Alert), VSC (Vehicle Stability Control with traction control) and EBD (Electronic Brake force Distribution with ABS). Type X features a very large double bed.
*The actual interior may differ slightly from the pictures shown.
Our RVs are coated with photocatalyst for antivirus and antimicrobial. And each of our RVs is thoroughly cleaned between every rental and disinfected with alcohol to keep RVs clean and safe.
Specification
Vehicle
Cresson Journey / Toyota Dyna engine
Transmission
4WD / 6 speed automatic transmission
Engine
2754cc / Diesel Turbo
Fuel
Diesel
Capacity
6
Length
4990mm/16.4feet X Width 2080mm/6.8feet X Height 2900mm/9.5feet
Bed size
Bunk bed: 1870mm x 1800mm
Rear double bed: 1900mm x 1400mm
Sofa dinette: 1920mm x 900mm