Rental Flow
From Reservations, Pick-up to Return
01
How to make a reservation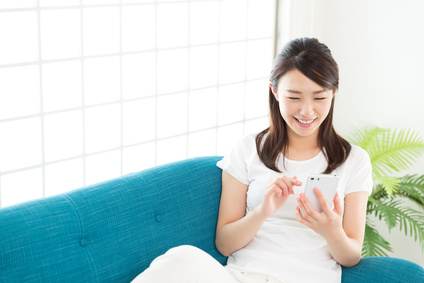 Step1
Decide a pick-up/return date and time.
Step2
Decide what facilities you will need.
Make sure how many sleeping accommodations, kitchen facilities are needed. You may bring these by yourself or rent these at the location as optional items.
Step3
Check the car types, rental fees and the Terms and Conditions.
Step4
Make reservation through Around Japan RV Rental("AJRV") web site or call to the AJRV call center.
At this point, reservation is not confirmed. AJRV will email you an invoice including total rental fee and other details after checking the availability.
Step5
Confirm the reservation after the deposit.
Please deposit your rental fee within 5 days after receiving the invoice by e-mail from AJRV.The Reservation will be confirmed after the deposit is checked.
VISA and Master are available for the payment.

If you have any questions, please feel free to call or email us or through the inquiry form.
・Tel: +81-72-290-7503 10:00~18:00 (JST /AJRV call center is close Sat, Sun, National Holidays and New Year's Holiday)
・email: drive@around-jpn.com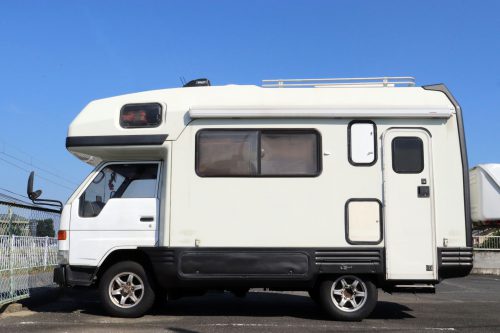 Necessary items
A Japanese driver's license or your driving license and an international driving permit valid in Japan. International driving permit must be Convention of Road Traffic on Sep. 19, 1949(Geneva Convention) and permission stamps for the categories of vehicles permitted to drive must be B and over. International Driving Permit shall be valid for one year from the date of issue.
※List of the contracting states of the Convention at Geneva

Or a driver's license from Switzerland, Germany, France, Belgium, Taiwan, Estonia or Monaco (with an authorized Japanese translation required)
※gaikokumenkyo_english.pdf (metro.tokyo.jp)
Your passport (for drivers who do not possess a Japanese driver's license)
Credit Card. Visa and Master are acceptable.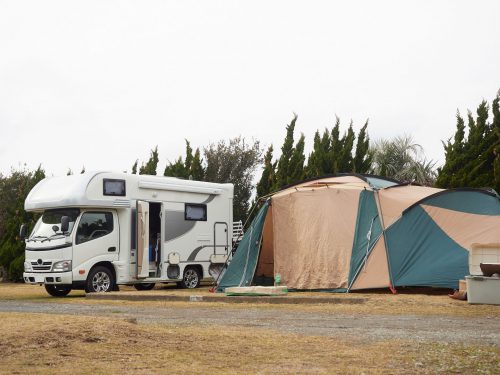 AJRV will make photocopies of licenses, passports and related documents of all the drivers.
You will be requested to read the Confirmation, Agreement and other related papers, and sign them if you agree with these.
Our friendly staff will ask you to check and confirm the exteriors and interiors of the vehicle. If you find any damage on the motorhome("RV"), please inform staff at this time.
We will provide an explanation tour (approximately 30 minutes to one hour) for you to know the operation of the RV before departure.
Note:
About a child seat.
In accordance with the Road Traffic Act, you are required to use a child seat when you are accompanied by a child of five and under. You can rent a child safety seat at AJRV location if you reserve them in advance.
A child seat can be set up to two children.
It is the renter's responsibility to properly install and fasten a child safety or child booster seat.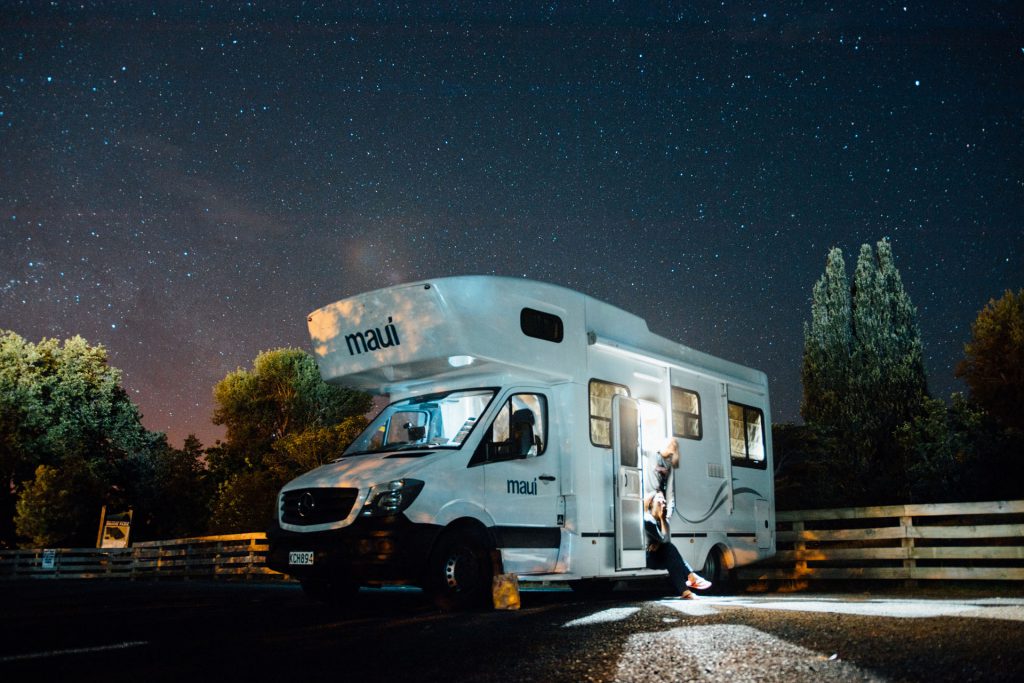 Please return the RV with a full tank of fuel. 
Submit the fuel receipt on return.
Staff will check the RV with you. Do not leave any personal belongings in the RV.
You may be charged for any additional, if any.
If you fail to refuel, AJRV will charge you prescribed refueling charge based on kilometers driven.
Overdue fee will be charged when returning the RV.