Traveled Hokuriku with a Motor Home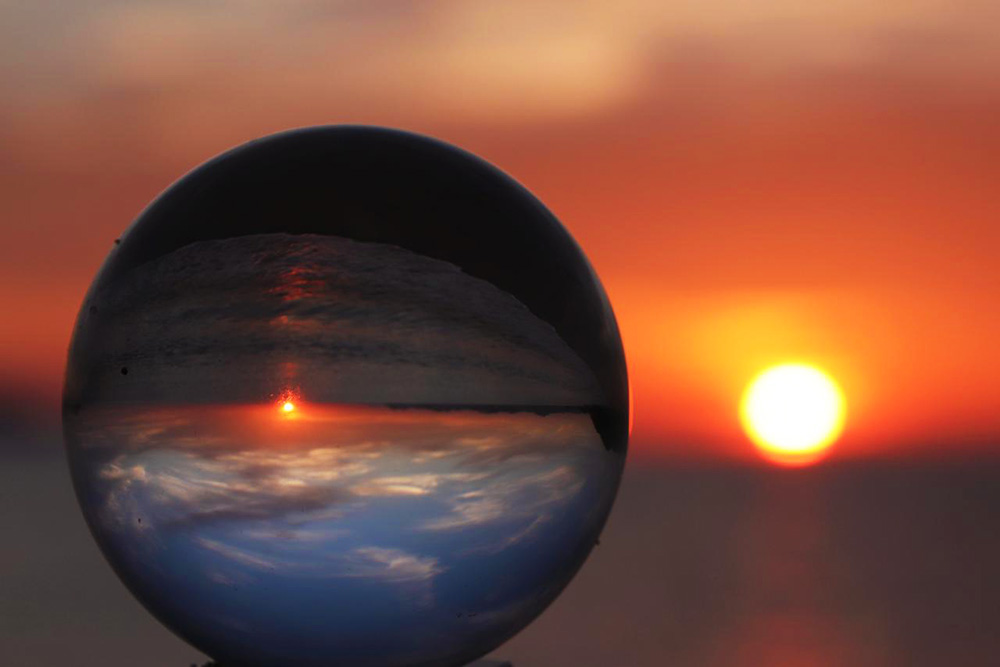 To meet my son and to travel Hokuriku area
I had rented a motorhome for 3 days from AROUND JAPAN RV Rental. As the size of the motorhome size is so huge that I was concerned I may not be able to drive its motorhome. But I have decided to rent it after visiting Around Japan RV's exhibition twice.
The purpose of this travel is to meet my son who have transferred to Fukui city and to travel around Hokuriku area. (: A translator note. Hokuriku is region west of Tokyo on seaside of Japan)
Day 1: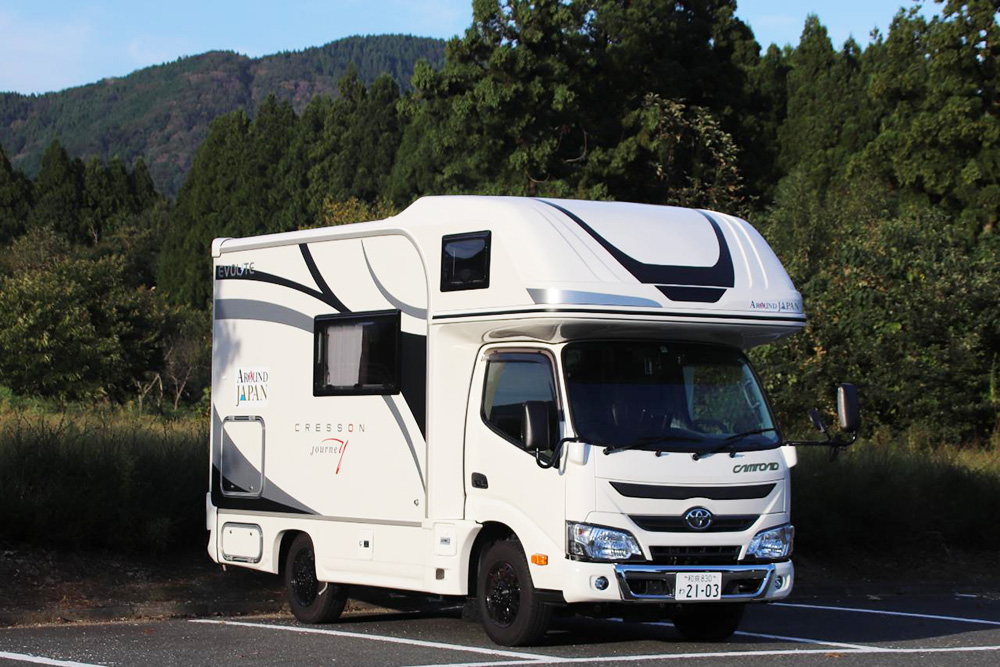 Garden Museum Hiei → Shirahige-Otorii → Makino-Metasequoia → Fukui Suisho beach → Met with my son → Stayed overnight at Michino-Eki Mikuni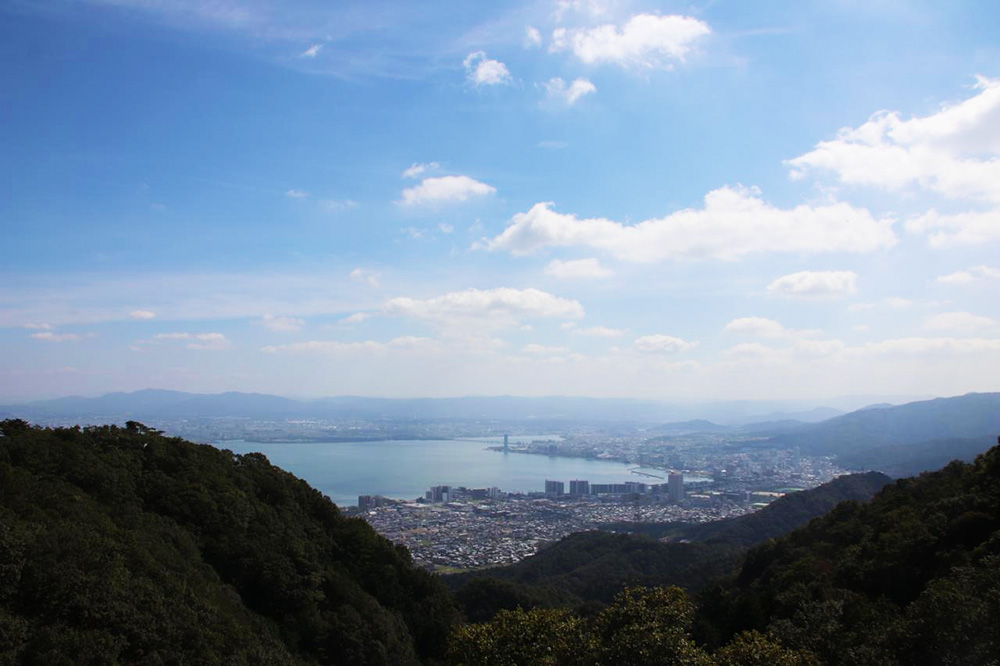 As this was the first time that my partner had driven a motorhome, at first, I had checked and guided at the parking, gradually my partner had gotten to drive it. Luckily, we had beautiful days during our trip, and we could use electronical devises without charging its sub-batteries of the motorhome. (: A solar panel is equipped with the motorhome that it will automatically charge the sub-batteries for use of electronical devises).

Garden museum is in attitude of 820m height (: 2723ft), it was a very beautiful scenery from its passenger's seat. I love flowers and taking photos, I had fully enjoyed autumn flowers and landscape.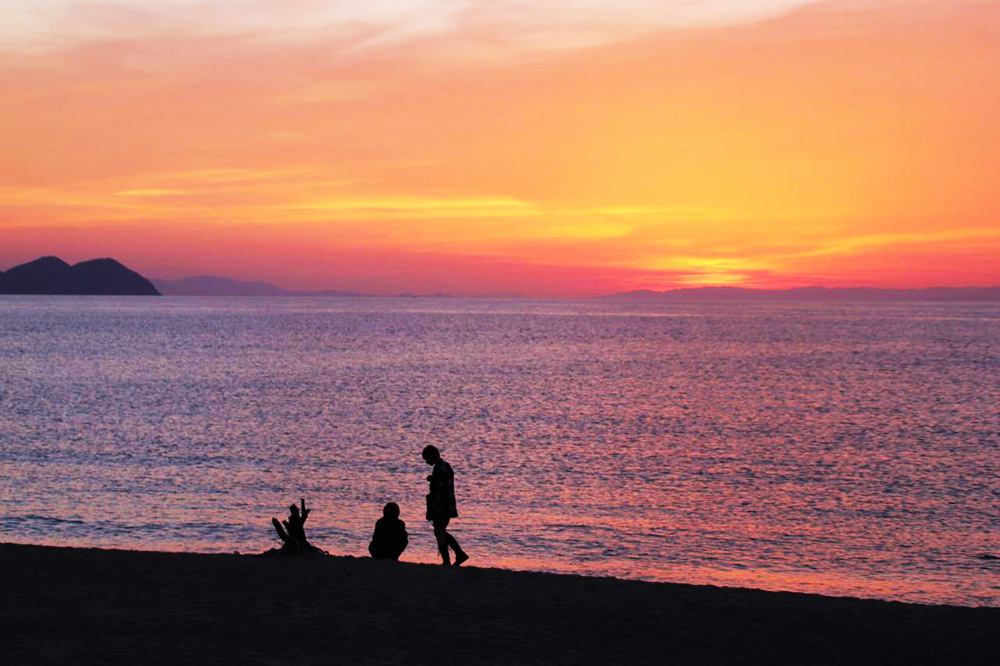 After we had enjoyed taking photos at Suisho beach in Fukui prefecture, my son had visited us. He was surprised about the motorhome as we did not tell him renting it. We stayed overnight at Mikuni Michino-Eki (: roadside station) at which my son suggested its place to stay with motorhome.
We had a good sleep as it (: Type X) has doble bed with spring matrasses. It was useful as its motorhome is come equipped with wi-fi, we had enjoyed movies and music as we were in our place.
Day 2: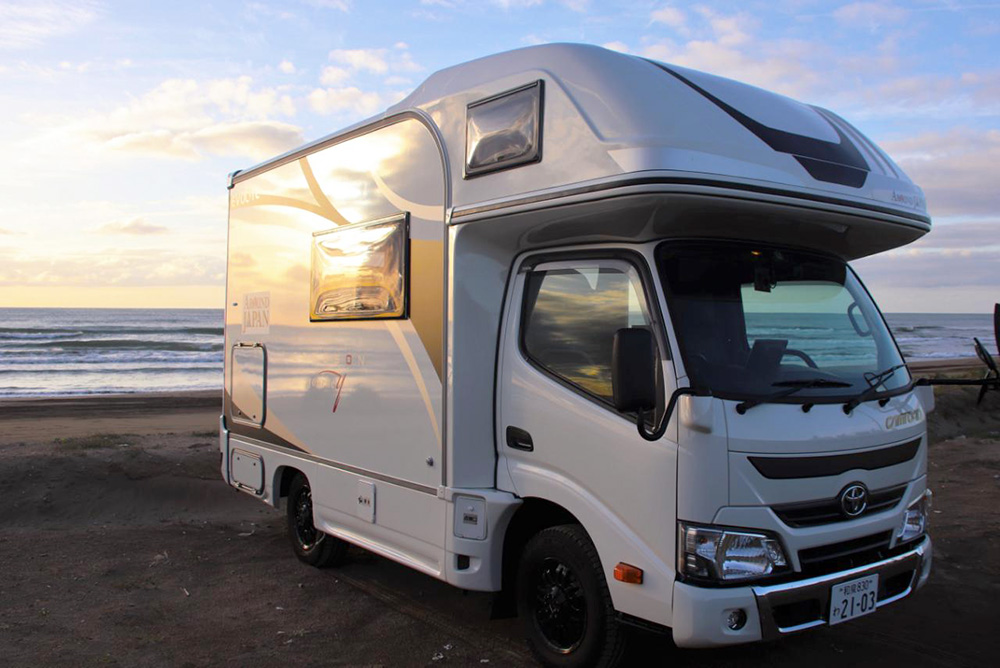 Tojinbou→ the samurai residence of the former Tamura's → the ruins of the Asakura's at Ichijodani → Tokumitsu coast → The Kanazawa station → The Kenrokuen → Chirihama driveway → Kurikaragenpei village Michino-Eki → Stayed overnight at Takamatsu Michino-Eki.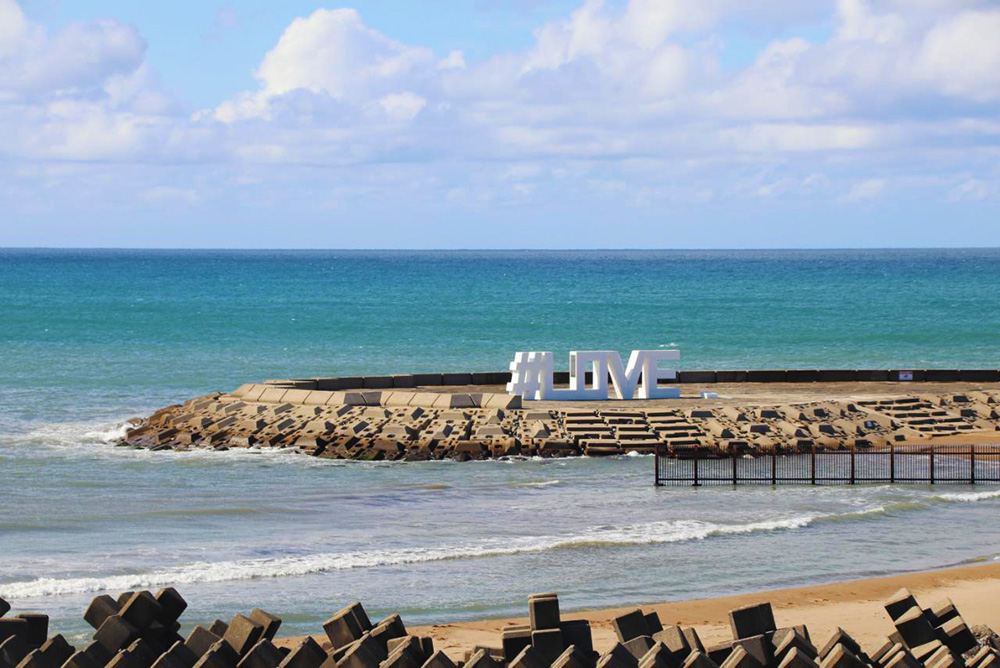 Visited sightseeing spots and beaches around the Mikuni Michino-Eki. From its area, toll some break and arrived ate the Kanazawa station.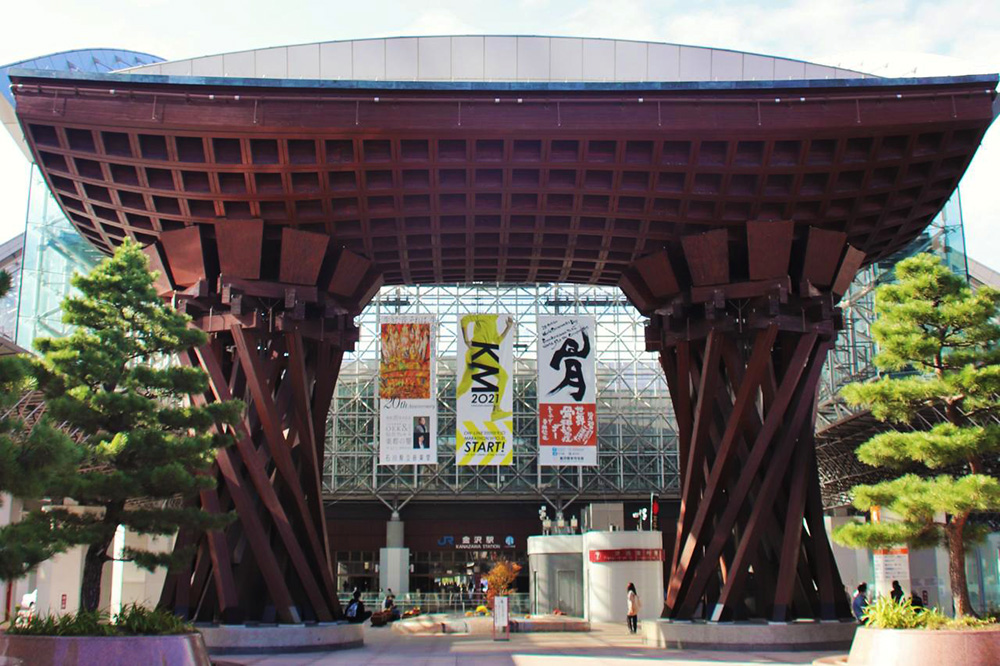 We could park at a spacious park space at the Kenlokuen (: one of the three greatest gardens in Japan), although we thought we may not be able to park the motorhome since most of the Kanazawa city area's roads and parking spaces are narrow.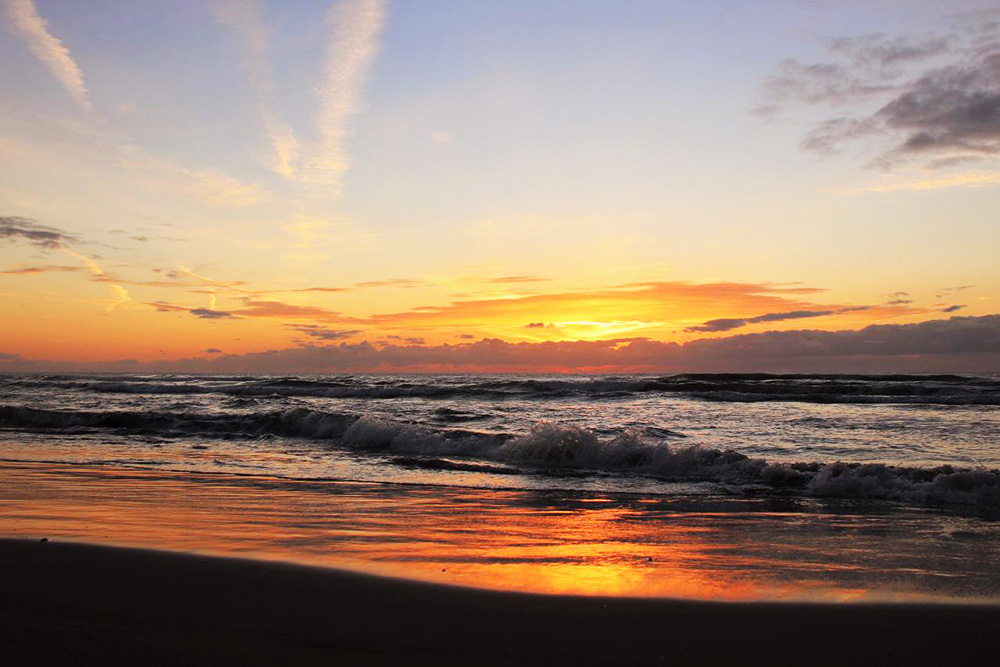 Visited Chiri beach driveway to take sunset photos. As we refrain from going out due to the current situation, we felt refresh by scenery of its beautiful sun set.
Arrived at Kurikaragenpei village Michino-Eki (: road station) for today's overnight but it was close to the railroad which freight trains would run through, we transferred moved to after taking dinner and bathing at the Kurikaratoge village Michino-Eki.. We had a good night sleep at Takamatsu Michino Eki as outsider sounds did not bother us,
Day 3:
Chirihama Nagisa Driveway → Kaisendon Yutaka Suisan → Shirakawa Go → Takaishi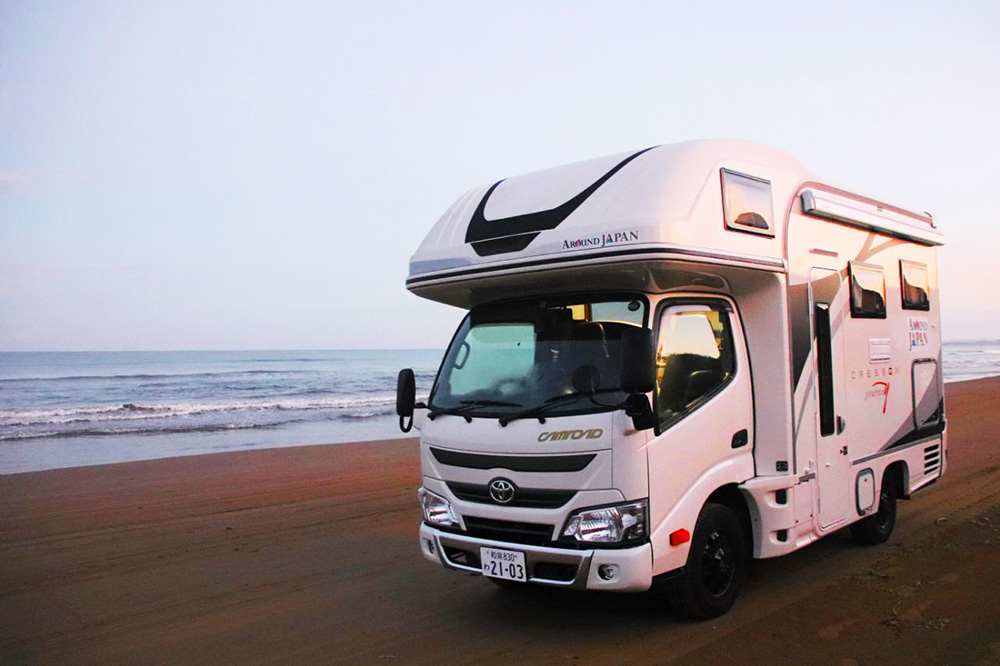 Drove the motorhome on the Chirihama driveway in the early morning as we could not yesterday. It is an 8Km (: 4.9 mile) road that can drive cars on its beach.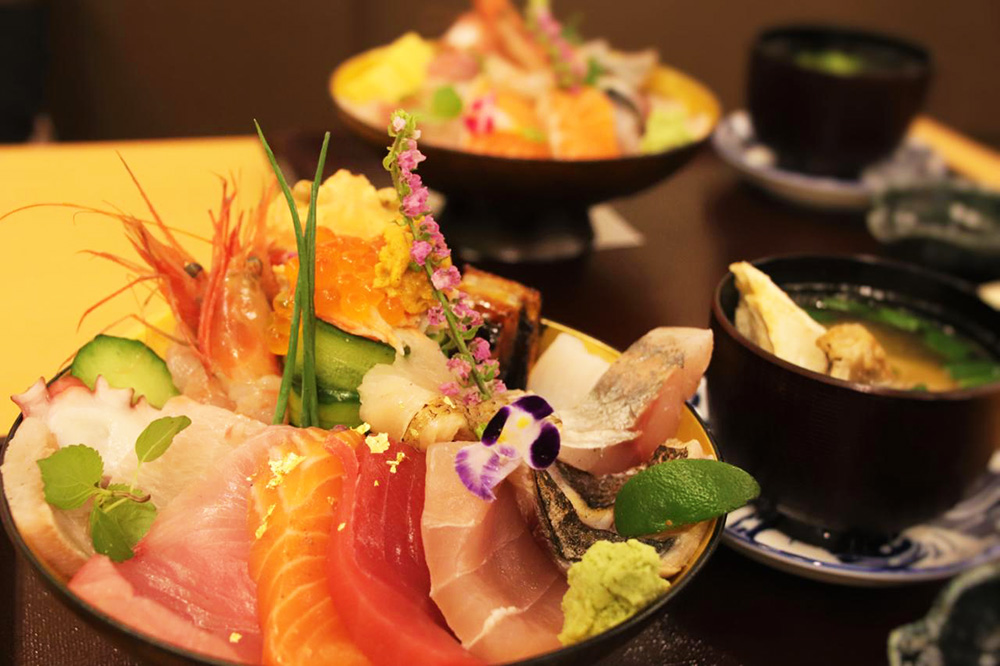 Had breakfast at Kaisendon Yukata Suisan (: Sashimi rice bowl restaurant) at 7AM, which was tasty.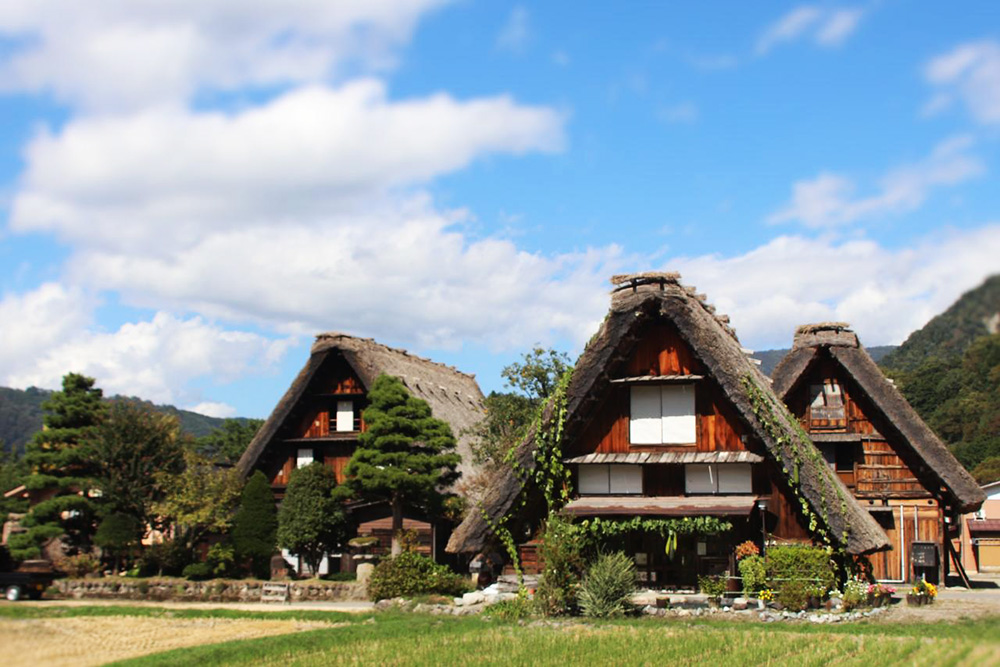 Visited Shirakawago (: photo above). Thanks to the staff of its parking who guided us where to park or motorhome can be parked,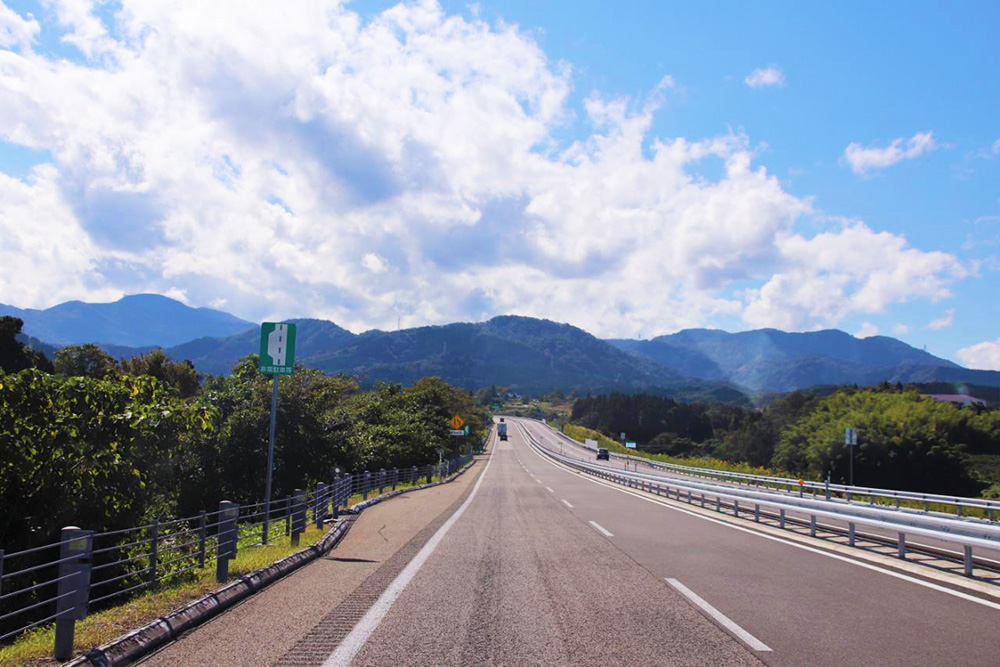 This couple vacation was for the first time in 24 years as my son became independent, this trip has become a very good memory for me. If I could, I would like to travel to Mt. Fuji area with my family in near future.