2,300 km round trip to Iwate Prefecture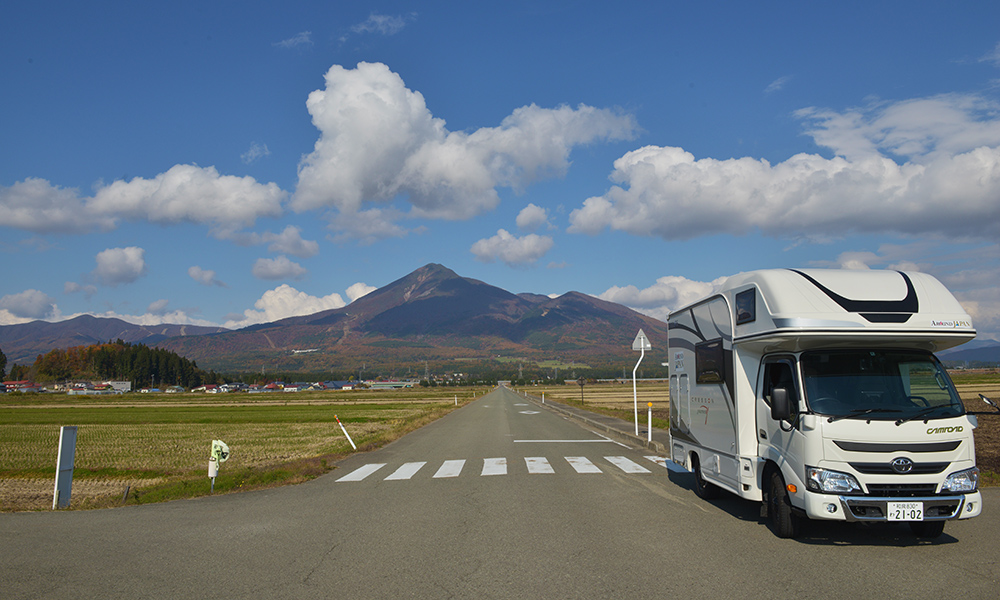 To the World Heritage site, Hiraizumi, with my mother and aunt
This was my first trip with motorhome and had enjoyed every minute of 2,300km (74mile) round trip safe and sound, accompanying my family and relatives from Sakai city Osaka prefecture to Iwate prefecture.
To begin with, I would like to mention the reason I had decided to travel to Iwate prefecture this time. Its back to 3 years ago, we visited Hiraizumi for a family trip as my mother, 84 years old, had eager to visit there, since she has been an avid fan of Jyakucho Setouchi (: a noun and a writer), who has entered the Buddhist priesthood at Chusonji temple in Hiraizumi. She was so happy she could visit there that she told on visiting there to her sister, who is 90 years old. Then the conversation got hyped up that one day she and her sister eager to hope to visit Hiraizumi together.
As I had been wondering if I could make their wishes come true, triggered me when I saw the inside of the motorhome in which Around Japan RV rental exhibited Motor Camp Expo this summer. The motor home has wide inside room and well equipped interior, I was convinced that we could travel safely although the corona virus crisis.
The 8 days family trip with which my mother, her sister, my daughter, and myself, decided to go forward gradually as it is a long road trip.
DAY 1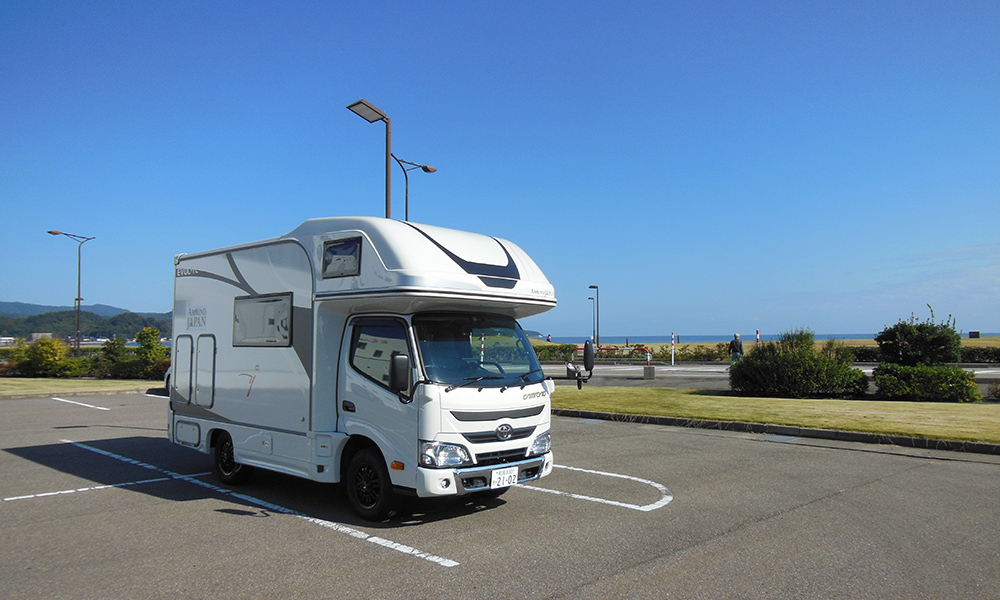 The first day, we enjoyed a hot spring at "Himi Onsenkyo" at Himi-city Toyama prefecture. Luckily, we were allowed to stay overnight at the Himi Onsenkyo parking lot. We really appreciate their kindness.
DAY 2
On the second day, we went on sightseeing within Takaoka city, Toyama prefecture.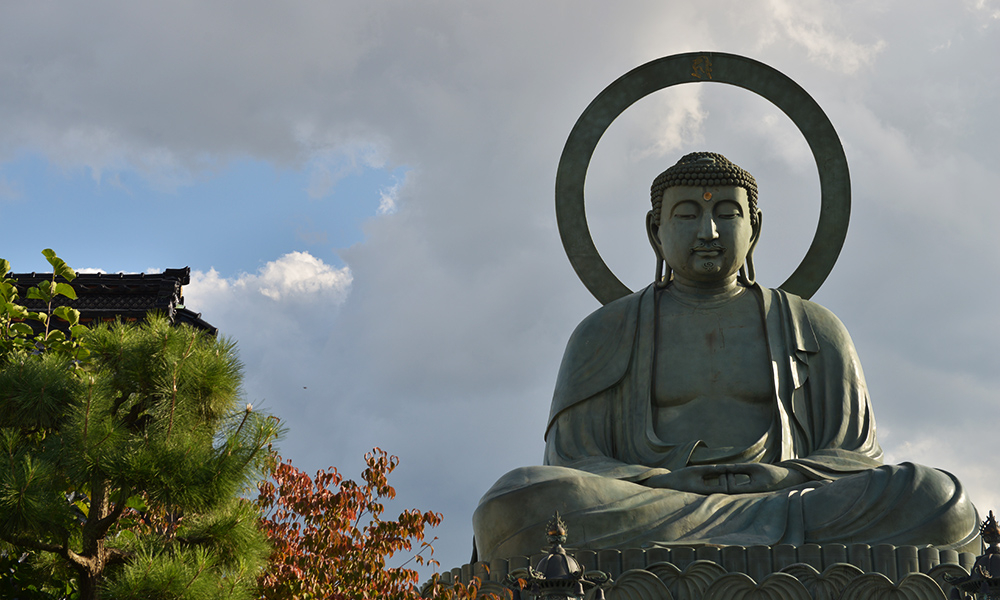 The Great Image of Buddha in Takaoka city.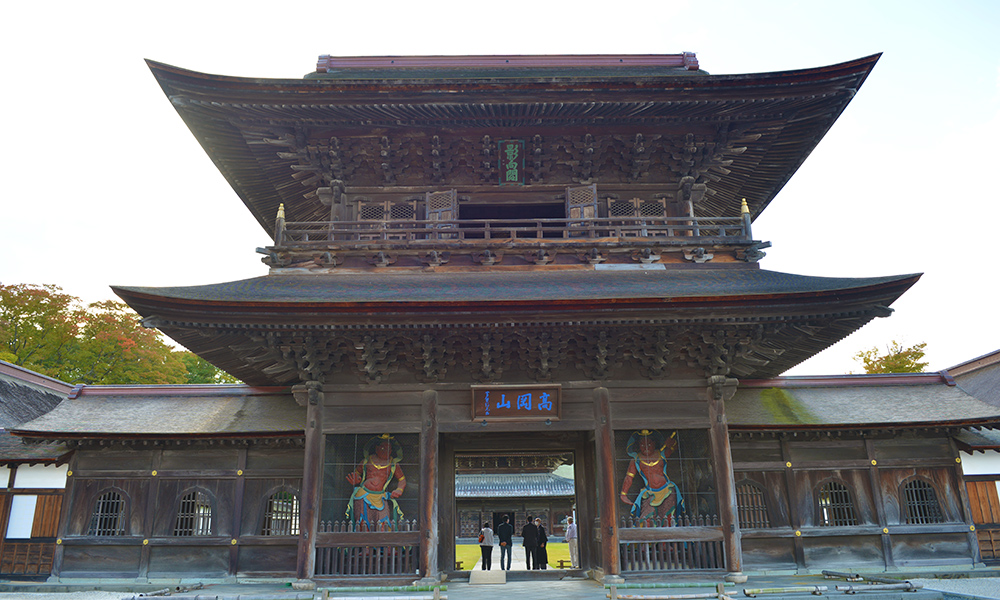 A national treasure ZUIRYUJI TEMPLE on Mt. Takao.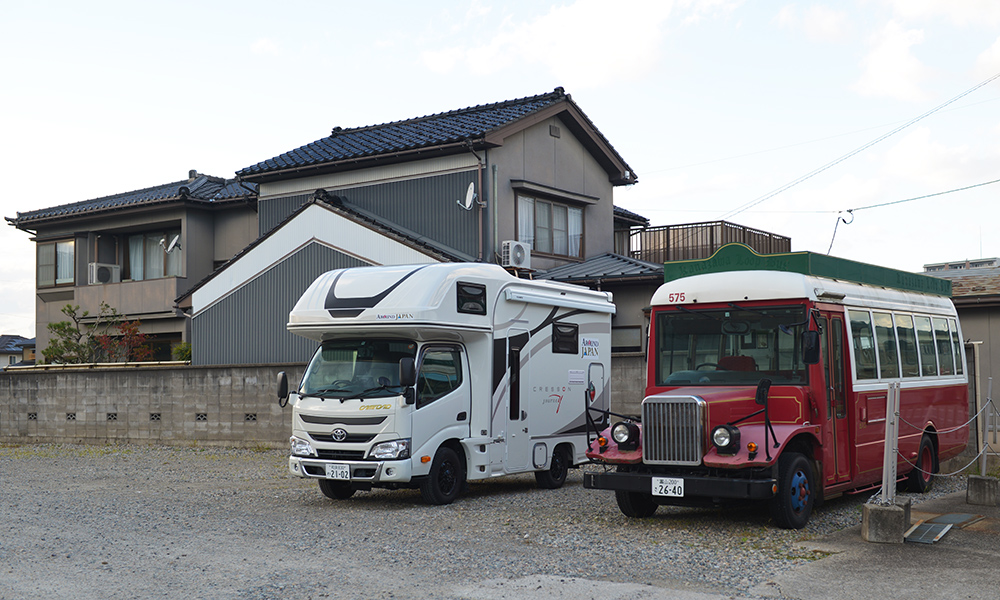 At Zuiryuji Temple parking lot.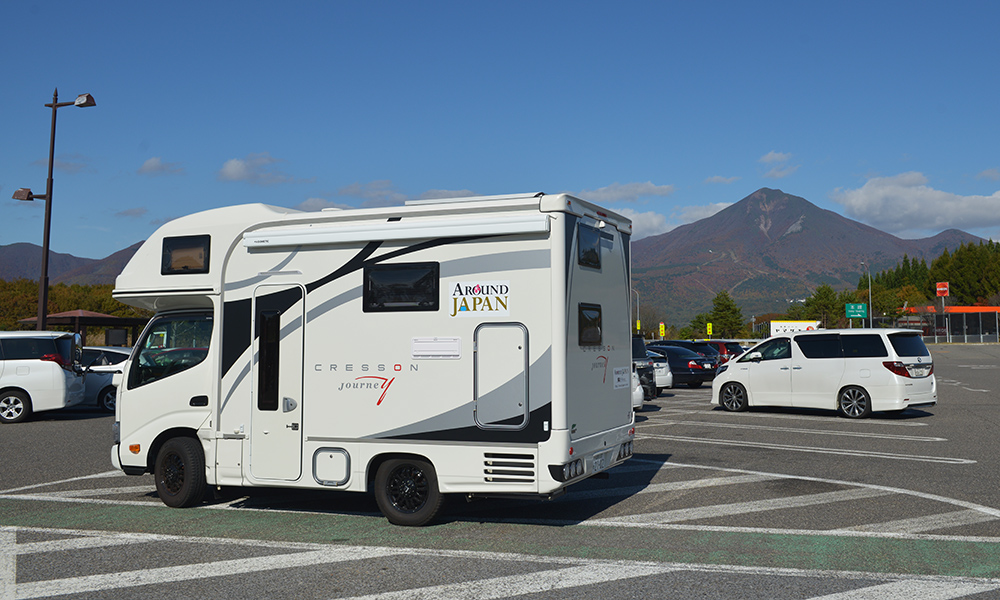 At Bandaisan SA of Tohoku crossing express way.You can see Mt. Bandai in which leave turned pure red.
DAY 3・4
On third day, we visited Togakushi shrine of Nagano prefecture to have Togakuhsi soba. On the 4th day, we arrived at Hiraizume, Iwate prefecture finally.
At first, we visited to Moutsuji temple. The Oizumi pool at Jōdo garden was amazingly beautiful with autumn leaves reflecting the pool.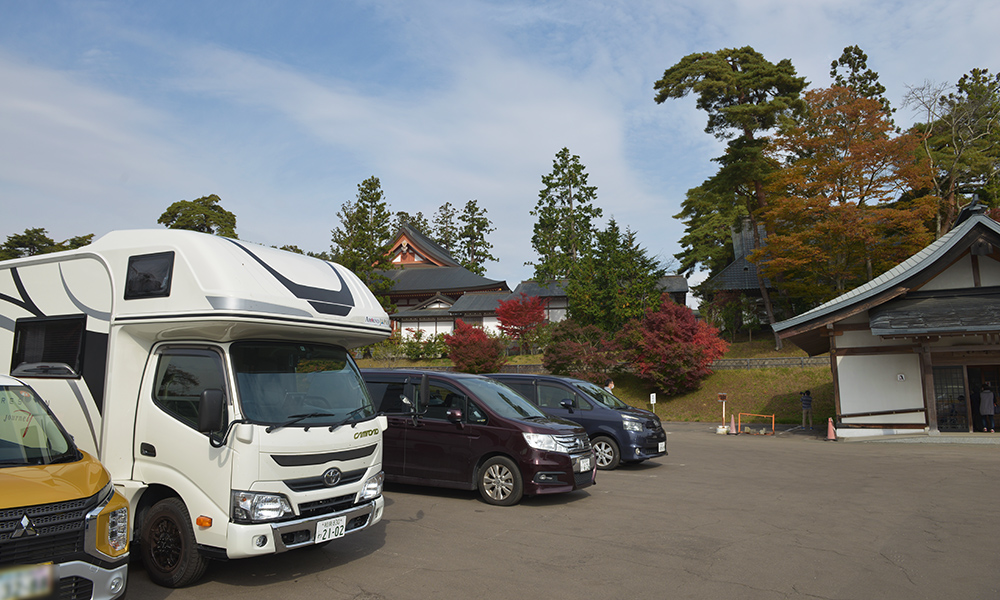 At the Moutuzi temple parking lot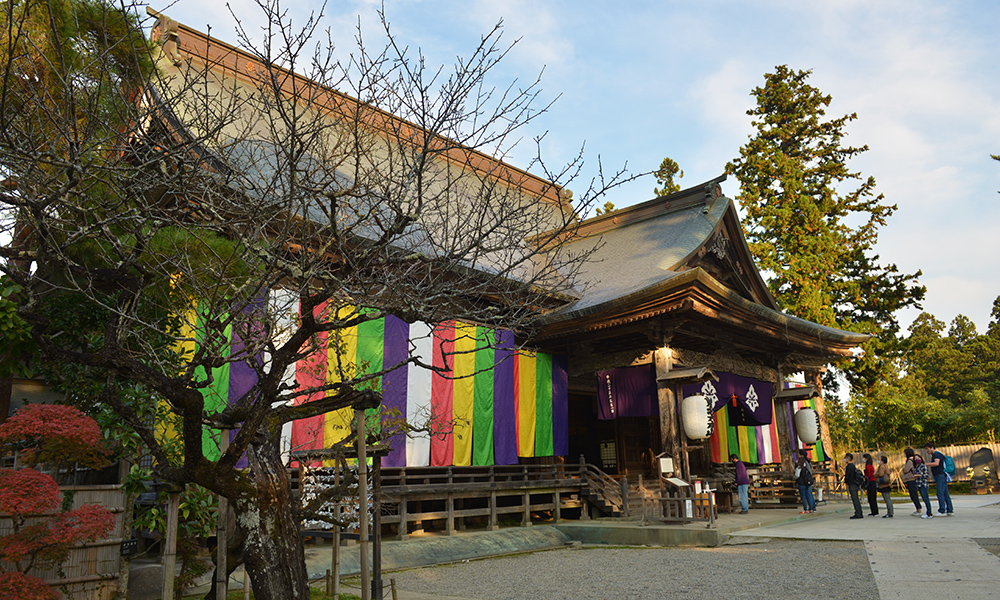 Moved to this trip's destination "Chuzonzi temple". Starting from Sankozo of Chusonzi temple, Kinzikido and lastly visited to the main hall. My mother was so happy although this is the second time we visited since last time was rainy day and busy visiting as it was right before the closing time. This time, whether was find and had enough time to go around,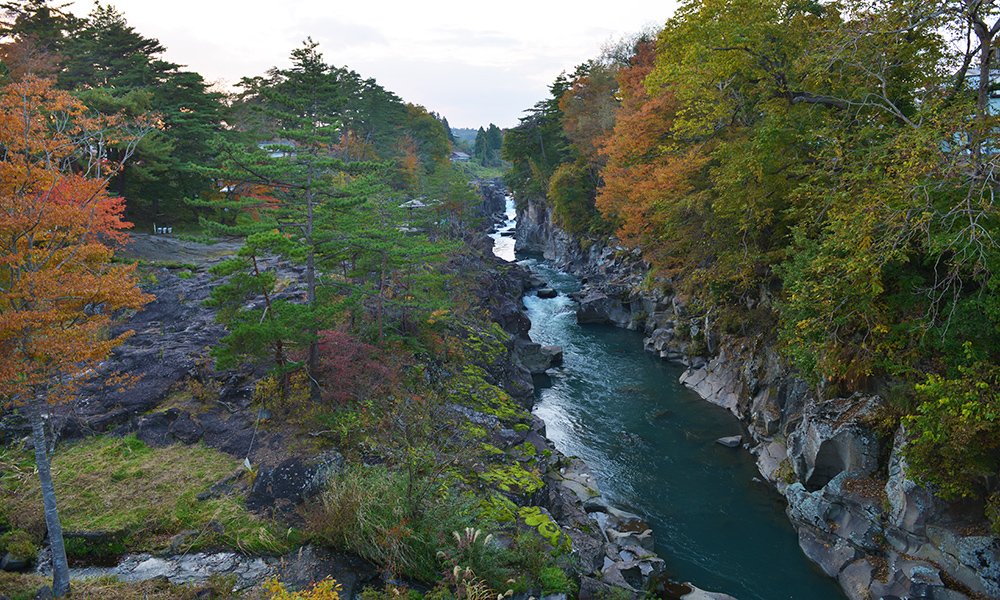 After visiting Chuson temple, visited to Genbi gorge scenic spot which is closer to the temple.
DAY 5・6
Day 5. Visited to Sendai city. Day 6. Return journey to Osaka. As always, paid attention to safety,
On this day, camped and barbequed at Wasezawa campsite.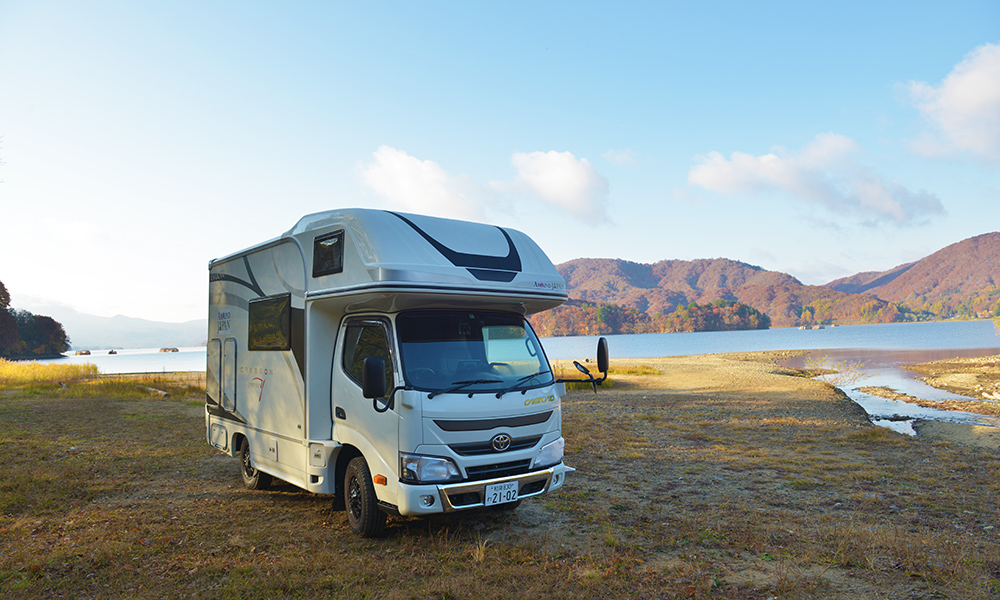 Although its campsite was closed in November, as a favor of the administrator of the site, we could use the campsite, We appreciate their thoughtful kindness, As we could see fishing visitor only in this season, it was a quiet place. We stayed overnight at this site.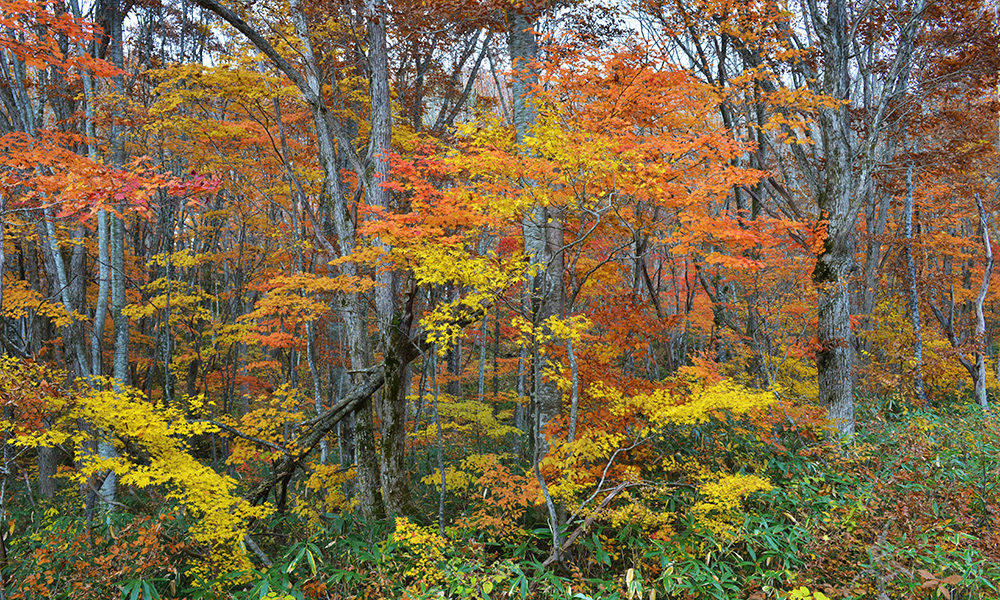 Autumn leaves were beautiful.
DAY 7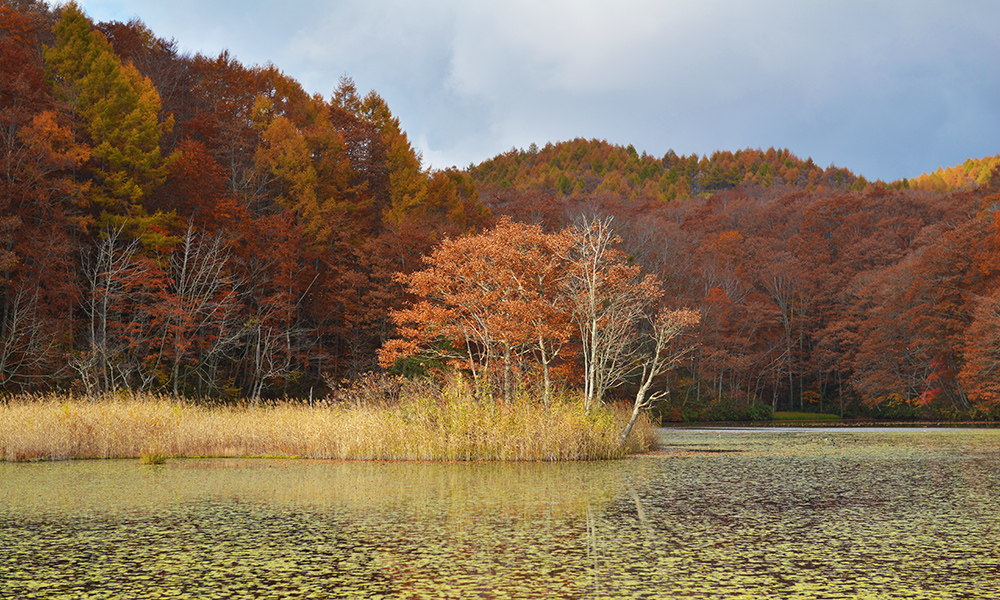 On day 7th, went for walk around Lake Hibara.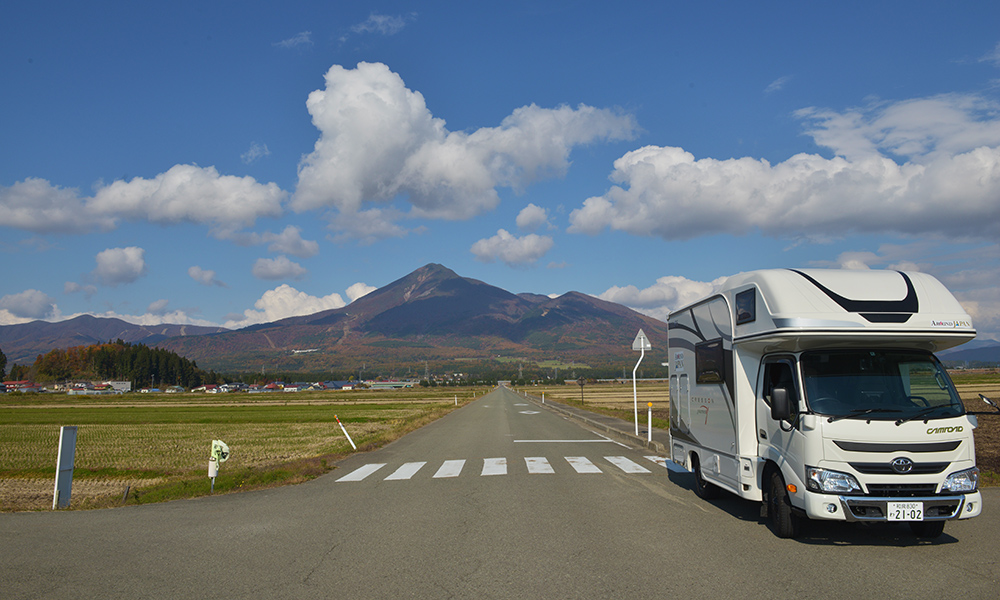 Against a backdrop of Mt. Bandai.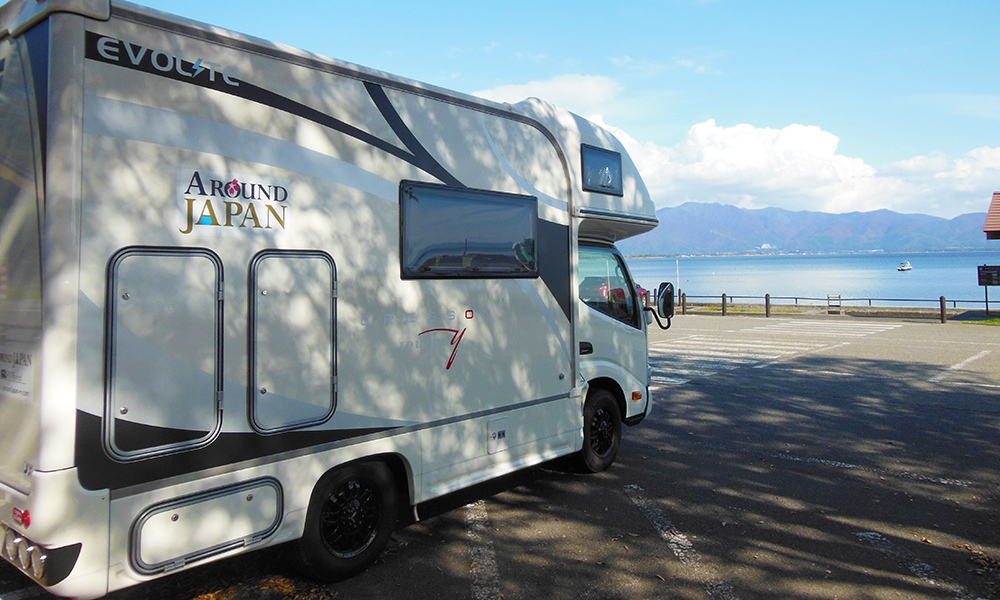 At Urabandai Michino-eki (road station). Had afternoon tea with admiring Lake Inawahsiro.
From the lake Inawashiro, traveled long a way to a "Himi Onsenkyo" in which we stayed on 1st day and had a got into the hot spring. This hot spring was awesome that has wide outdoor hot springs. This night, stayed overnight at Himinoe park parking lot which is located on across from the Himi Onsenkyo.
DAY 8
On 8day, visited Nagisa driveway via Hakui by-pass highway.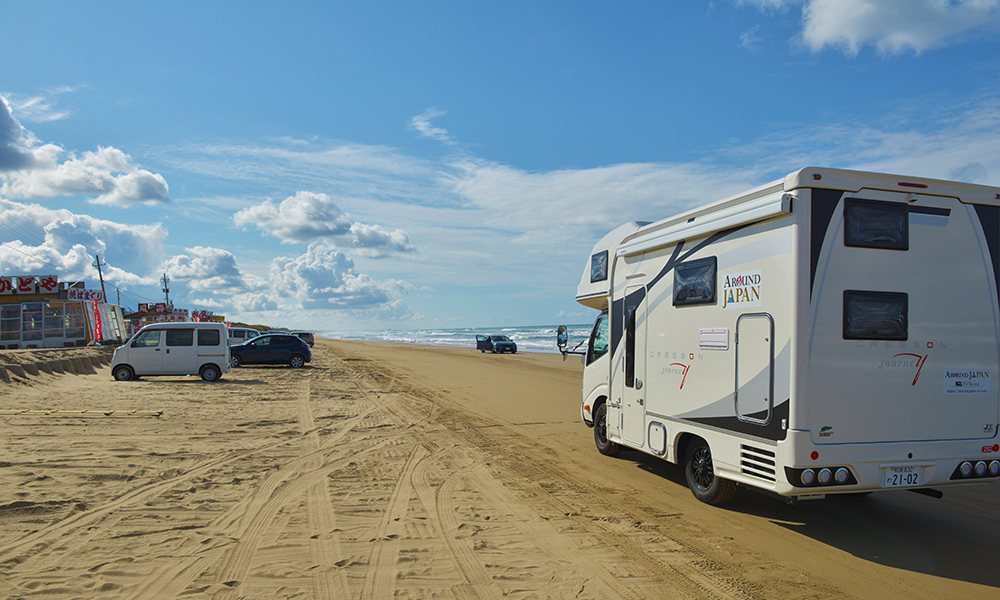 You can drive on this beach as sand of the beach is solid. Every time I come, I find the beach a great place.Our travel is ended returning from Nagisa driveway.
Thoughts on traveling by Motor Home
We could finalize our travel safe and sound. My whole family highly acclaimed the motor home trip as it is comfortable and pleasant to ride in. We thought staying overnight in the motor home in the northeast area would be cold, but the FF heater kept warm in it we could had good night sleep, we did not feel tired.
Another thing I had concerned was that how long the sub batteries last. But the motorhome comes equipped with solar power and were charged by running, the batteries were almost fully charged every day, I did not need to be concerned.
I could drive without stress as it was good roadability, running stability on highways and powerful acceleration on uphill road. One thing that makes me wonder is that the brake doesn't work properly on steep downhills as the motor home is heavyish, you should not hit the brake hard and need to apply the break early. And drive with time to spare especially at mountain pass. I felt that once you get a hang of it, it is easy to drive.
This travel was my first time running with the motor home, I was able to make a very valuable memory. I will plan another motor home travel in near future. Lasty, I really appreciate staff of Around Japan RV Rental.